What is Audi Drive Select?
Tailor your vehicle to each driving situation with Audi Drive Select modes. Drive Select customizes aspects such as throttle response, suspension dampening, and steering feel with the turn of a knob or via the MMI touch-screen menu. Unlike other systems which only adjust a single trait like throttle response or dampening, Drive Select is a holistic system that shifts the entire nature of the vehicle.
For example in the flagship Audi A8, Drive Select manages adaptive air suspension to match dampening with appropriate ride height. Servotronic steering, electronic throttle response, and the tiptronic transmission also change to match the desired driving feel. To experience Audi Drive Select in person, contact our showroom to schedule a test drive.
Primary Audi Drive Select Models
Comfort - Softer suspension feel and less steering wheel resistance work to dampen road feel. Electronic throttle and transmission control shift at lower RPMs and to smooth out inputs.
Auto - A balanced setting great for everyday use that focuses on balancing comfort and performance to accommodate varying driver needs.
Dynamic - Precise control and responsiveness are prioritized in this mode. Suspension dampening is stiffened and ride height is lowered in adaptive air suspension models. Throttle response is increased with shifts taking place at higher RPMs and steering feel is stiffened to allow for more precise input.
Individual - Fine tune a comfort or performance focused mode, or save your own combination of settings - within reasonable limits - in this driver customizable mode.
Additional Audi Drive Select Modes
Allroad - In select models with this mode, air suspension will increase ride height and information on the vehicle's incline and steering angles are displayed on the MMI display. Suspension is also stiffened to handle rough road surfaces.
Lift / Offroad - On select models such as the fully equipped Q7, an Offroad mode lifts the adaptive air suspension to its maximum height for additional ground clearance. This mode is intended for the most uneven terrain at low speeds.
Efficiency - A mode designed to optimize fuel or electricity consumption and maximize mileage. Throttle, transmission, differentials, adaptive cruise control and even climate control parameters can be managed to reduce mechanical resistance and improve efficiency.
RS Modes - Performance models receive additional customizable performance modes that allow drivers to create characteristic profiles for various driving conditions.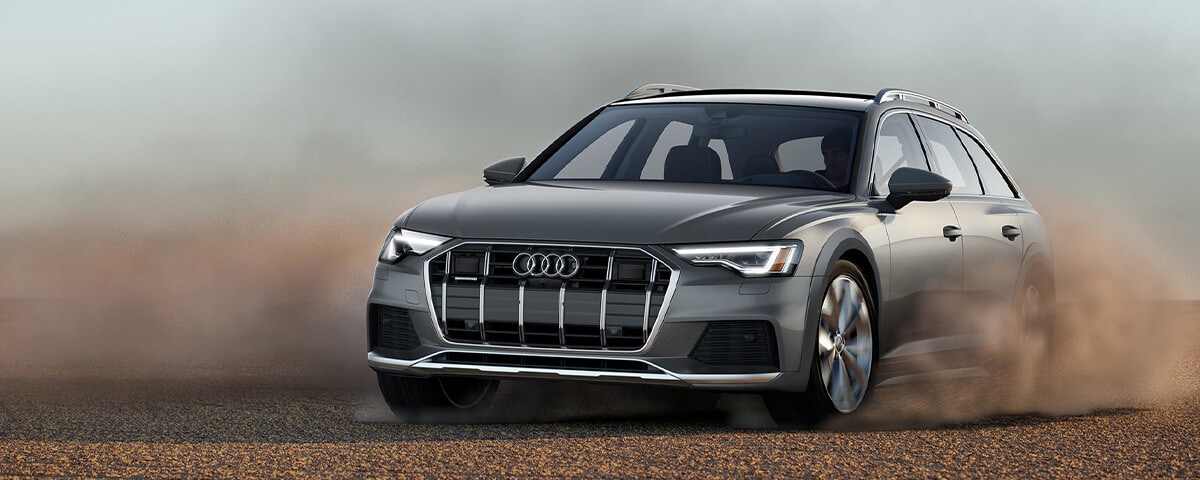 What Audi Models Come with Drive Select?
From the A3 luxury compact to the full sized Q8, all Audi models are equipped with Drive Select functionality. However, the available modes and what settings they change will vary based on the type of vehicle and selected options. Offroad Mode is generally found on Q and Allroad series vehicles, while customizable RS Modes are exclusive to the RS performance trims.
Also, vehicles with options such as quattro® all-wheel drive or adaptive air suspension will take advantage of additional capabilites in Drive Select modes such as advanced torque vectoring or ride height adjustment. For additional information on availability of modes or to experience Audi Drive Select, give us a call at (702) 570-0276 today.